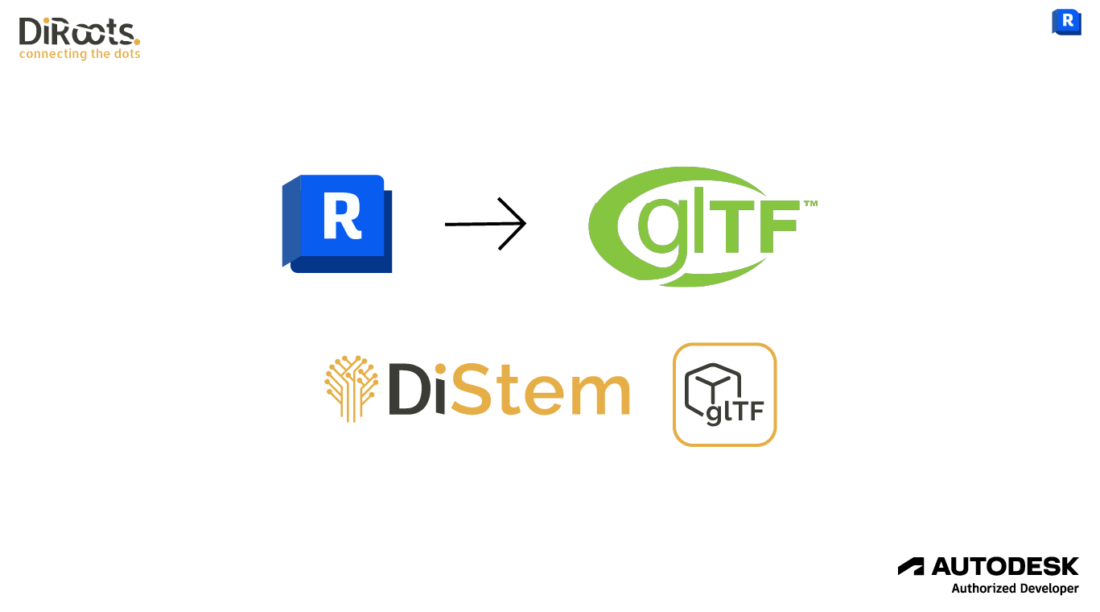 5 use cases for the glTF file format
The glTF (GL Transmission Format) file format is commonly used for 3D model data in applications such as augmented and virtual reality.
It can be used to share 3D models between different 3D modeling software programs and engines.
It can be used for 3D printing, allowing users to print high-quality 3D models directly from glTF files.
It can be used for real-time rendering of 3D graphics in applications such as video games and online 3D visualization tools.
It can be used for 3D visualization and analysis in fields such as architecture, engineering, and construction.
How to export Autodesk Revit 3D models to glTF file format?
DiRoots developed a Revit plugin to export your Autodesk Revit models to the glTF file format with just a few clicks.
Main features of DiRoots glTF Exporter for Revit
quickly export the 'Active View' or the 'Current Selection'
export by category
export specific Revit families
Advanced features of DiRoots glTF Exporter for Revit
Group geometry by 'Elements' or 'Materials'
Compress the glTF files using 'Draco Compression' or 'Standard Compression'
Export to glTF or GLB
Export 2D Elements
Export Normals with different precision levels (low, medium, high)
Set up a default export location